---
---
Share Savings
A minimum deposit of $5.00 or more gives you access to all products and services. Electronic access is available through ATMs, ART (Audio Response Teller), and HFS (Home Financial Services).
Share Draft Checking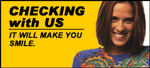 Requires a minimum deposit of $20.00, no monthly service fee if you keep a $100.00 balance or if you are a full-time student up to the age of 21. In addition to carbonless duplicate checks for your personal records, you will be mailed a monthly statement.
Association
Multi-purpose share account.
Youth
Designed for children 12 and under, this account has many fun benefits.
Certificates of Deposit
Terms range from three to twenty-four months. Minimum deposits of $1,000.00, dividends paid and compounded quarterly. No service fees.
Vacation Club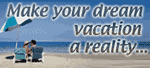 Set aside funds for the travel destination of your choice! You may choose direct deposit for a monthly or biweekly contribution into your account.
Holiday Club
A perfect account to save for the holidays. Direct deposit is a perfect way to build your fund! Balances are disbursed on this account the first week of October.
Preferred Fund
Higher dividend-bearing account with a minimum balance of $2,500.00.
Individual Retirement Account (IRA)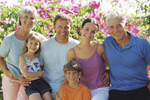 IRAs may provide certain tax advantages while helping to provide for your future retirement. There are three different IRAs to choose from: Traditional, Roth or Coverdell ESA.
---
---
Mortgage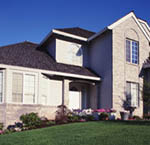 Klamath Public Employees FCU has partnered with CU Members. They provide home financing assistance to credit unions and their members and are dedicated to helping you reach your home ownership goals. For the finest in competitive home loan programs, set up an appointment today with one of our loan officers.
Home Equity
Open-ended line of credit against the equity in your home.
Recreational Vehicles
Purchase all types of RVs with low, competitive rates.
Share or Certificate Secured Loans
This loan type is secured at a very low rate against your deposits here at Klamath Public Employees FCU.
New or Used Autos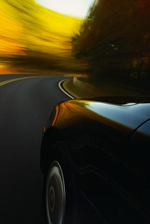 We strive to offer competitive loan rates to our members. Watch for our semi-annual refinance loan specials.
Signature Loans
Unsecured loan for the purpose of your choice.
Lines of Credit
Open-ended credit available upon your request.
Overdraft Protection
Protect your share draft account with an overdraft protection loan.
VISA Card
Competitive, low rates available for an unsecured revolving VISA credit card.
---
---
Direct Deposit
Payroll Deduction
ATM Services
VISA Check Card
Commercial Money Orders
Wire Transfers
Free Notary Public (for members only)
Visa Reloadable Travel Cards and Visa Gift Cards
Money Orders
Copy Services (up to 5 copies free)
Fax Machine Services
Automated Response Teller (ART)
Home Financial Services (HFS online banking)
Kelly Blue Book
Bill Payer
---
---
Credit Life and Disability
Members Auto and Homeowners Insurance Coverage
Guaranteed Asset Protection (GAP)
Mechanical Repair Coverage
Life Insurance
Accidental Death Insurance
Klamath Public Employees Federal Credit Union is your full-service financial institution. We provide convenient access to your funds with the newest electronic services. We offer affordable financial products to perfectly fit your needs.
All deposits are federally insured up to $250,000.00 by the National Credit Union Administration, a U. S. Government Agency. Individual Retirement Accounts (IRAs) are separately insured up to $250,000.00.