Mission Statement
---
---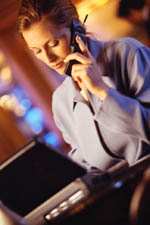 Our credit union is a responsive, member-owned financial service provider. We offer a wide range of services in a friendly, personal and efficient manner, while striving to meet the changing needs of our members.
History
---
---
Welcome to Klamath Public Employees Federal Credit Union. Chartered in 1949 with eight members, Klamath Public Employees Federal Credit Union was originally known as Klamath Falls United States Employees and served only employees of the Federal Government. Today KPEFCU serves a broad range of employee groups including several thousand members just like you! Please visit our membership link for eligibility.
By joining KPEFCU, you become more than just a lifetime member...you have the opportunity to volunteer and participate, because KPEFCU is a not-for-profit financial institution, owned and operated by its members. We are very involved with our community. From the United Way, Klamath Lake County Food Bank, and Junior Achievement to Credit Unions for Kids, where all proceeds are donated to Doernbechers Children's hospital, our credit union is dedicated to making a difference in Klamath County. That's why we stand beside our motto, "Where the difference is people and personal service!"
| | | | | | |
| --- | --- | --- | --- | --- | --- |
| Date | Members | Total Assets | Total Shares | O/S Loans | Ann. Gross Inc. |
| Dec. 31, 1949 | 34 | $522.47 | $508.00 | $310.00 | $11.72 |
| Dec. 31, 1959 | 227 | $58,243.85 | $48,261.09 | $56,911.51 | $4,948.90 |
| Dec. 31, 1969 | 690 | $374,930.44 | $339,455.35 | $350,105.15 | $20,197.36 |
| Dec. 31, 1979 | 2439 | $2,128,194.48 | $1,854,027.54 | $1,838,655.52 | $213,057.76 |
| Dec. 31, 1989 | 3660 | $8,721,707.43 | $8,035,308.58 | $6,313,824.76 | $937,494.70 |
| Dec. 31, 1999 | 4835 | $18,358,422.90 | $16,715,524.97 | $13,487,946.90 | $1,662,424.67 |
| Dec. 31, 2009 | 4782 | $27,448,799 | $24,372,259 | $19,511,922 | $1,794,982 |